---
CaseModGod at QuakeCon 2005
QuakeCon 2005 was one of the best experiences ever and represents a major modding high point for myself and this website. My biggest reason for wanting to go was to enter my just finished Cenobite PC in the Creative Case Mod Competition, top prize: $2500. The Cenobite mod was built specifically to compete at this event and I spent the best part of a year making it as detailed as I knew how. Before I left on the long trek from Michigan to Texas the last thing my wife said to me (after I love you) was "Don't be disappointed if you don't win."... whatever.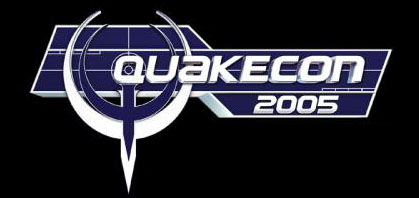 Some of the pictures for this article were collected after the event from across the net, if you are the pictures rightful owner and prefer I not use them please let me know. Below is a picture of the mod in travel mode taken just seconds after I entered the Grapevine hotel.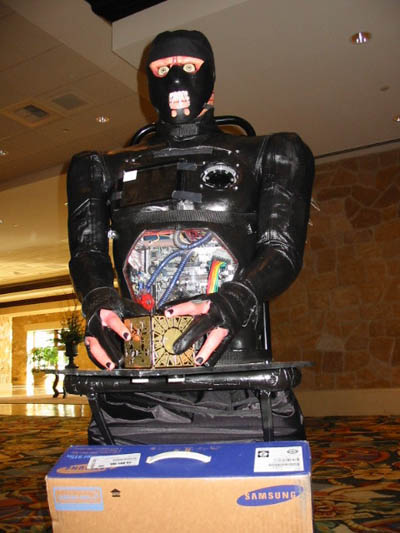 Next up is a shot taken in the lobby of me waiting with the Cenobite mod for the doors to the event to open. Not long after the picture was taken a member of QuakeCon staff came running up behind me with an entry form for the Creative Case Mod Competition, when he put on the brakes he stumbled and wound up stabbing himself on one of my mods arm spikes. My mod got it's first taste of blood and wound up being the second entry into the modding competition.
The next few pictures are of the Cenobite mod set up in the LAN area.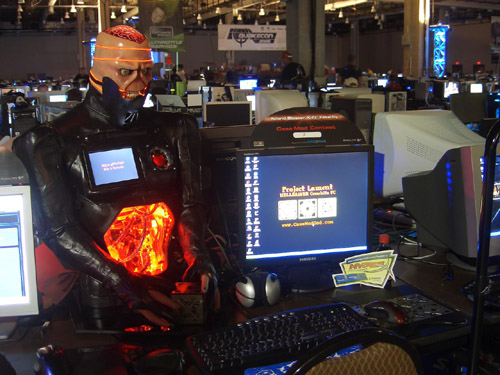 A close up shot of the head...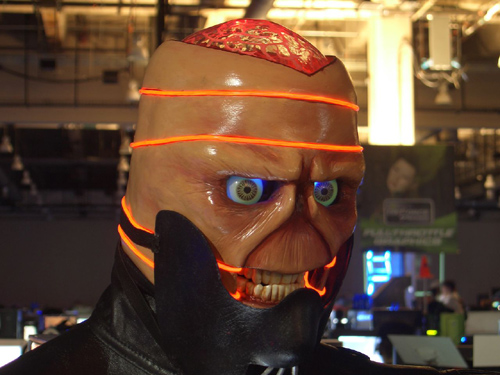 My Cenobite rig breathing evil into the B.Y.O.C. area....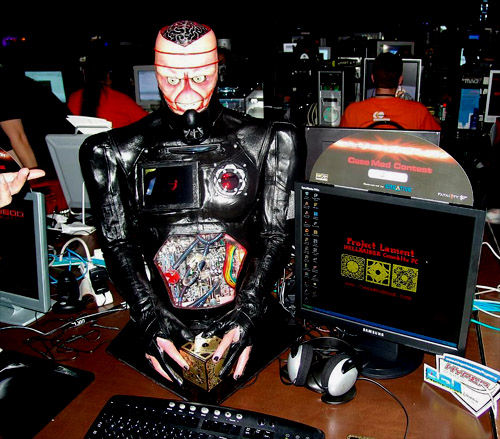 With my mod all set up and running good I decided to get some lunch in the hotel restaurant, I had almost finished the ten dollar cheeseburger and twelve dollar pitcher of beer when my cell phone rang. "You have to get back to your mod, now.", it sounded urgent. I figured that my mod had either fallen off the table or caught fire, I hurriedly paid my bill and made haste back to the B.Y.O.C. area.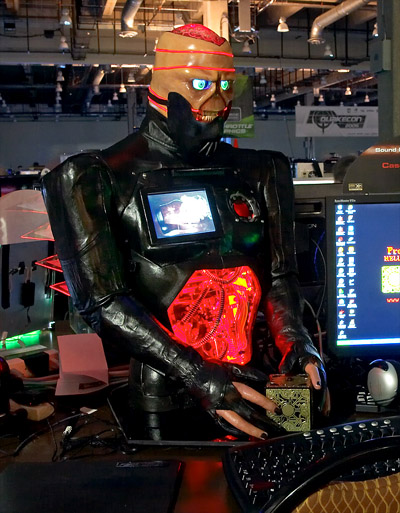 Instead of seeing a broken mod there were a number of camera crews and news reporters lined up in front of my rig waiting to interview me about it... totally unreal.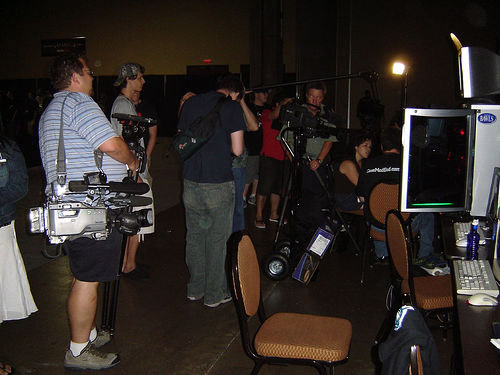 ---